20 Jul

9 Tips Preparing You To Purchase Your First Home
9 Tips Preparing You To Purchase Your First Home
This month Dixon Mortgages is invested on giving you handy tips and preparing you to purchase your first home!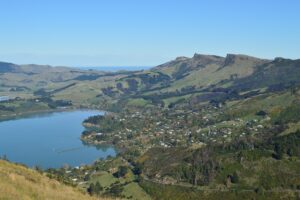 One debt Looks much better than multiple debts
One debt looks a lot better than multiple different debts from different lenders. It normally works out that you pay fewer monthly payments if you combine all the debts into one. Look at options to combine and do not get any more!
Do not exceed your bank account limits
Do not exceed your bank limits. when applying for a mortgage, lenders will look at your account conduct. Make sure you do not have any dishonour fees
Reduce your credit card limit
Most banks allow a percentage of the limit (normally 3%) when they work out their debt servicing. It does not matter what you owe, it is the limit they allow for. Therefor lowering your limit, resulting in the more you could potentially borrow.
Do not budget for commission
If you earn commission do not budget for it. Your aim should be to put this directly into a savings account and work hard!
When you have a savings account make sure it is a savings account
When you have a savings account make sure it is a savings account. Try to avoid treating it as a part time transaction account where you have weekly withdrawals from it. It looks better to a bank having regular savings rather than multiple transactions from each account.
Kiwisaver review
If you are planning on using your Kiwisaver to purchase a home make sure you have a Kiwisaver review prior to looking at purchasing a property to save you from any nasty surprises if the market drops.  For example, many of you will have noticed decreases in your Kiwisaver balances during Covid19.  We can also assist you on reviewing your Kiwisaver to ensure you are in the correct fund.
Lower your expectations
Do not try to purchase a house that is your forever home. The first home should be a stepping stone, do not be afraid of purchasing a home that needs a bit of work done to it.  This can add a bit of value once the work is done.
Make the most of all the grants available to you
Free money is great money. There's certain criteria to be met so educate yourself on what the criteria is and how you can achieve this.  Again, we are available to assist.
Seek Financial advice
At Dixon Mortgages our advice is FREE! One meeting with us is equivalent to having 5 different meetings opening you up to multiple different lenders. We also help you to get pre-approval for your home start grants and can review your Kiwisaver all at once!